Accounting for Chiropractors, Physical Therapists & Massage Therapists
Mazuma Knows Chiropractors & Physical Therapists
We've got you covered when it comes to the ins and outs of estimated taxes, self-employment taxes, and hiring and paying employees.
We want to make sure you're maximizing your deductions – it's not just medical supplies, the answering service for your office, and the magazine subscriptions for you waiting room that count as write-offs.
Lets make sure the charitable donations – either time or money – are being reported with your annual tax filing.
We're real accountants. Not a software program. It's so easy to use Mazuma that our most frequently asked question is "Is that all I have to do?"
4 Ways Mazuma Helps Chiropractors & Physical Therapist Practices
1. We'll save you time. To be a chiropractor or physical therapist you've spent quite a bit of time and money to become an expert on the health and workings of the human body. People trust you because you're an expert and are expecting that your advice will fix their problem or better their health. We're experts when it comes to virtual bookkeeping, taxes and accounting and that means we can save you valuable time because we've done our tax homework.
2. We'll make sure you get all the deductions you're entitled to. Office furniture, medical supplies, and business cards are only a start when it comes to deductions.We want to make sure you get your full deductions. Lets talk, and make a list of detailed items you may be overlooking – like office supplies for the front desk, your answering service, and magazine subscriptions and the fees for the fish guy that comes to clean the tank in your patient waiting room.
3. You've got a consultant in your corner. Maybe you spend 2 months providing medical services  and donating supplies in a third world country each year. Or your growing business requires you to hire a few more employees and offer benefits. How these things effect your annual taxes or your financial bottomline is something we can help with.
4. We provide you with a certified expert. Your head may start to spin when you hear terms like self-employment tax, employee wages, estimated taxes, and deductible expenses – we can give you a hand. Our experts aren't just reading prompts from a computer screen, they're certified bookkeepers and accountants and they're happy to answer any questions you may have. They'll even take care of it for you, so you can get back to your patients.
The easiest and cheapest way to manage your books
Stuff the Purple Envelope – File upload also available!
We provide pre-paid postage envelopes, which you fill with your receipts, invoices, and bank statements once a month. Put them in your outgoing mail and you are done! Nothing. Nada. No more. That's it.
Complete Bookkeeping Service – 5 day turnaround!
Your Mazuma bookkeeper records your transactions and reconciles your business accounts. Each month we provide your company's key financial reports: Income Statement, Balance Sheet, and a detailed Account Ledger. View a Sample Financial Report
We include your annual business taxes
Each year your Mazuma CPA prepares and files your business tax returns. Simply place your year-end tax statements in our famous Purple Mazuma Envelope and we do the rest.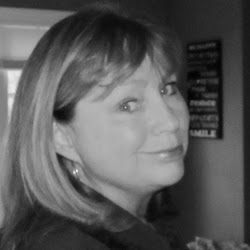 Gail Wilson
Owner of My Repurposed Life
I love sending out my purple envelopes full of my receipts, statements and doodles. The team does a great job compiling my report (even though I still don't understand it) Then at the end of the year, filing taxes is a breeze! I highly recommend Mazuma USA to anyone who is intimidated, or just plain sick of doing taxes!